Our Team
John Edmonds
President
John Edmonds is an alumni of the nation's oldest recovery high school. He has been active in recovery since enrolling at the Phoenix School in Montgomery County, Maryland, on July 5, 1989. Clean and sober at 17 years old, John has been fortunate enough to share his experience, strength, and hope across the U.S. and Canada. He has worked with hundreds of men, many of them still sober today. John is also very active in bringing 12 step meetings into treatment centers and prisons. While running three businesses and raising a family, he was part of a group that successfully established a 12 Step Club, a safe place for recovering alcoholics and addicts to meet. More recently, John served on the Board of AREGW, in attempts to bring a Recovery High School to the D.C. area. John continues these efforts by offering the Phoenix Foundation of Maryland his decades of recovery, leadership, and service.
---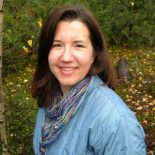 Sara K. View, LCSW-C
Vice President & Secretary
Sara is an Alumna of Syracuse University where she completed her undergraduate education and after working in a domestic violence shelter in Fairfax County, Virginia she obtained her Master's in Social Work from Catholic University in Washington, DC. Sara soon realized a desire in working with young adults and adolescents who struggle with substance abuse. She has had the opportunity to work as a wilderness therapist for two wilderness programs in Upstate New York and most recently, she was the Clinical Director of an Intensive Outpatient Program for dual diagnosed adolescents and young adults that specialized in Dialectical Behavior Therapy. It has been through her work with adolescents struggling with substance abuse that Sara has become keenly aware of the need for such programs as Recovery High Schools. Seeing so many adolescents struggle with addiction, the transition to recovery can be even more challenging without a network of other sober peers especially in an educational setting. Sara feels passionately that a Recovery High School in Frederick, MD would not only meet the needs of the students in recovery but also the needs of the families and community.
---
Sean Nicholson
Chair of External Affairs
Sean Nicholson spent his entire life battling the grips of addiction. In October of 2015, Sean hit bottom and surrendered. Today he is over 2 1/2 yrs sober and has made drastic changes in his life through a 12 step program. It took Sean very little time to understand the gift he was given and dedicated his life to the service of others.
Sean has had hands on experience with multiple non profits in Frederick and the surrounding areas. Through his non profit work, in 2017 he facilitated a strategic partnership with Frederick County Public Schools to educate and raise awareness to middle and high school student's on the topic of addiction & recovery. Sean is currently a Executive Producer for Heroin's Grip, a documentary showing the impact of addiction within the Frederick Community. Sean's experience that recovery is possible has made an immeasurable impact on the Frederick community and is an incredible asset to the Phoenix Foundation.
---
Johnny Allem
Advisor
Johnny Allem brings more than 30 years of activism and leadership as a national advocate for addiction recovery issues. Formerly President and CEO of the Johnson Institute and Director of Operations of the District of Columbia mental health system, he is an author and lecturer, consulting on advocacy and other recovery issues.
Allem founded Aquila Recovery Clinic in 2011 to advance a recovery and business philosophy designed to "mainstream" addiction treatment within the healthcare industry. The outpatient clinic, on Wisconsin Avenue NW near the Friendship Heights Metro, seeks to partner with primary healthcare and major employers to reach individuals in early stages of illness.